Contacts
Phone: 281-580-4374
E-mail: agapit_irineos@yahoo.com
Adress: 24 Tidwell Rd.
Houston, Texas 77022
Main
Dear brothers, sisters and all parishioners of St. Vladimir Church in Houston,
In our Church we would like to greet 2020 graduating high school and college students from among our parishioners. If your son or daughter have graduated this year, please, email us their names, what school they have graduated from and a photo so they can be included in the Church greeting letter.
Please, send your information to this e-mail address: mtatianakupec@gmail.com
Thank you and God Bless you!
Fr. Lubomir.
You can watch the live service at:
https://www.youtube.com/channel/UCfiHBdael-wGczAOLPw5fdQ
According to the COVID-19 Ordinance, those who are sick or exhibit COVID-19 symptoms must stay at home.
LET US ALL TAKE CARE OF EACH OTHER!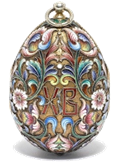 Pashcal Donations
---

Corona Virus Recovery Fund Donation
---
Sisterhood of St. Xenia of St. Petersburg
---
St. Vladimir Church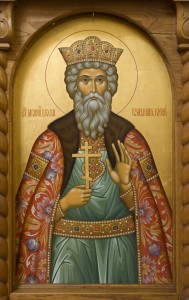 Troparion tone 4
Sitting on the throne of God-protected Kiev,
thou wast like a merchant seeking goodly pearls, O Vladimir.
Thou didst search and Send to the Imperial City to know the Orthodox Faith.
Thou didst find Christ the Pearl of great price,
Who chose thee like Paul and enlightened thy blindness at the Font.
Thy people celebrate thy repose:
wherefore pray for Russia and all peoples,
that the Orthodox may be granted peace and great mercy.
Church quire singing St. Vladimir's Troparion.
Kontakion tone 8
Like the Apostle Paul, O Vladimir,
thou didst abandon childish ways
and in manhood wast royally adorned with Baptism.
Now thou art joyfully standing
in the presence of Christ our Saviour:
pray that Orthodox Hierarchs and people,
and all creation, may be saved.